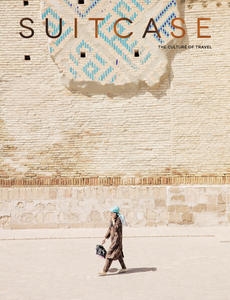 SUITCASE is the world's first multi-media travel and fashion magazine targeting readers with a global mindset. One step ahead of a tour guide, SUITCASE aims to inspire people, to help them discover different destinations; in essence, SUITCASE exists to change the way people travel.
Published bi-monthly by Pineapple Media for pioneering women aged 18 to 35 SUITCASE aims to make travel more fulfilling and exciting with its experimental approach. Content includes travel guides, photo diaries, culture, food, art and events.
6 issues a year
You may also be interested in...