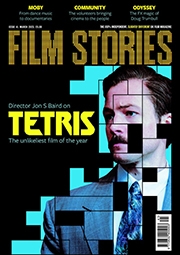 Film Stories is the first new movie magazine to launch in the UK in over a decade and, published monthly, it shows how film can be accepting of fresh techniques and innovative ideas. Readers love the eclectic mix of regular movies and the sub-mainstream films that other magazines ignore completely. Film Stories is founded and funded by cinema fans and is an independent and lively celebration of the big screen. Each issue has engaging reviews, rare images, news & features, behind-the-scenes snapshots of films that didn't take megabucks support, industry trends, and a hot list of the Ones To Watch. Film Stories is published in print and digital formats with readers split 65/35 male/female and an age demographic of 30-65.
Film Stories is a new and exciting window on the world of cinema that will have impact wherever it's published. The content is universal.
12 issues a year
You may also be interested in...