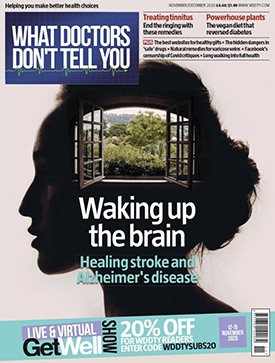 What Doctor's Don't Tell You publishes an important range of text-only E-Books and all are available for licensing. Several have already been re-purposed into bookazines. The present list of titles is as follows:
Ageing Well, Part 1 & Part 2 / The Asthma Manual / The Autism Report / Cancer / Chronic Pain / Chronic Pain Bundle / The Dental Handbook / Diet Myth Busters / Dr Gaier's Casebook / Good Digestion / Healing Foods / Heart Health / The New Healing / Safe Living / The Secrets of Longevity / Supplements under the Microscope / Vaccination Bible / Dangerous Drugs, Part 1 & Part 2 / Women's Health / Your Exercise Plan.
Visit https://tinyurl.com/wddty-ebooks for a brief description of each E-Book.
You may also be interested in...