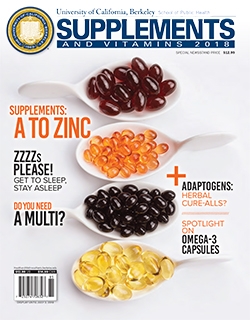 Supplements & Vitamins is the bookazine we've been waiting for. Wellness has 101 definitions and whether you want protein for powering through the day or perhaps the holistic goal of full health and whole-body support, in Supplements & Vitamins readers can discover the full spectrum of supporting products, all designed to help promote a healthy and satisfying life.
In a booming and wide-ranging industry, Supplements & Vitamins cuts through the confusion of deciding what does what and which one to take next.
You may also be interested in...