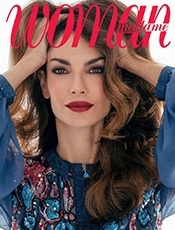 Woman Madame Figaro is one of the only two Spanish titles in the competitive world of high-end women's headlines. Woman is the second monthly magazine in its category with the most circulation, with over 96,000 copies. Since 2011, Woman established a strategic alliance with the French weekly Madame Figaro, with which she shares the luxury approach to fashion (with the leading role of the best brands, photographers and models). In this way, she became Woman Madame Figaro. Its pages include news in the beauty sector, in lifestyle and culture, and the #womanpower concept, a commitment that gives voice to women who contribute their talent to society.
Woman Madame Figaro is perfect to license and gain global recognition for the brand.
12 issues a year
You may also be interested in...