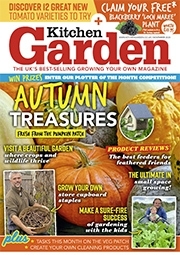 Kitchen Garden is Britain's most popular magazine for gardeners who love to grow their own fruit and vegetables... whether on the allotment, vegetable patch or simply with a few pots on the patio. Written by a team of well-known experts who are all keen growers themselves, Kitchen Garden brings readers a wealth of topical advice, from sowing and growing to harvesting, storing and cooking, and dealing with the occasional pest and disease. Kitchen Garden caters for both the organic and non-organic gardener and is always the first report new techniques, products and varieties as they appear.
If your climate is similar to that of the UK, then Kitchen Garden will work for you. Ask now for details…
12 issues a year
You may also be interested in...