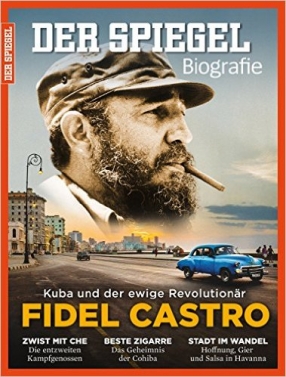 SPIEGEL BIOGRAPHY was published in November 2015 for the first time as a special issue on the death of former Chancellor Helmut Schmidt. With an edition about Queen Elizabeth II, which celebrates its 90th birthday on April 21, the title goes in series, the book will be published on April 5th. Each year four editions of the new series are planned.
SPIEGEL BIOGRAPHY portrayed with his monothematic designed stitching significant figures of contemporary society and describes them in their historical, political and cultural context. For each issue the editors write exclusive contributions, background stories and interviews with well-known experts. This offer is combined with contributions from the SPIEGEL archive. The booklets are opulently illustrated and tell the life stories of the protagonists impressively by means of historical photographs. The individual editions of the SPIEGEL BIOGRAPHY series have a volume of about 120 pages and appear in a print edition of around 120,000 copies. Available to license around the globe.
You may also be interested in...