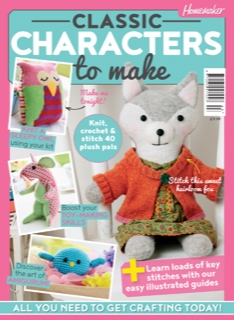 Welcome to Classic Characters to Make and it's gorgeous collection of irresistible friends. Readers can knit, crochet and sew a wide range of projects, from a gorgeous flower fairy through to mystical unicorn … from traditional teddy bear through to cute bunny rabbit and cheery giraffe. Altogether there are more than 40 wonderful keepsakes, all with easy-to-follow instructions, to delight boys and girls of every age.
Classic Characters to Make is a sure-seller with a great selection of projects for use as bespoke gifts for children. It's a character collection like no other that will be treasured for years to come.
You may also be interested in...